Enter our marvellous universe, nestled on the wild coast. L'Océan, our hotel in Le Croisic, opens its doors to the Atlantic.
Set on the rocks, the hotel is an invitation to travel. With its heart open to the sea, it houses rooms with a contemporary spirit as well as a restaurant with iodine flavours nourished by the riches of the region. Dressed in large bay windows, it is during the day that our hotel is decked out in its most beautiful colours, when the sun bathes the entire establishment in light. A real breath of fresh air, as refreshing as it is relaxing. The sea spray mixes with the sun's rays to offer you a panorama that changes colour according to the time of day and the seasons.
A partir de
No availability
A partir de
No availability
A partir de
No availability
A partir de
No availability
A partir de
No availability
A partir de
No availability
The ocean as the only horizon
Bright and contemporary, our rooms welcome you with all the comforts worthy of our prestigious establishment.
Once the curtains are open, our rooms reveal all their charm with a breathtaking view of the Atlantic Ocean. Spacious and elegant, enjoy a moment of peace and quiet in the rooms of our hotel L'Océan in Le Croisic.
Everything you need for a quality stay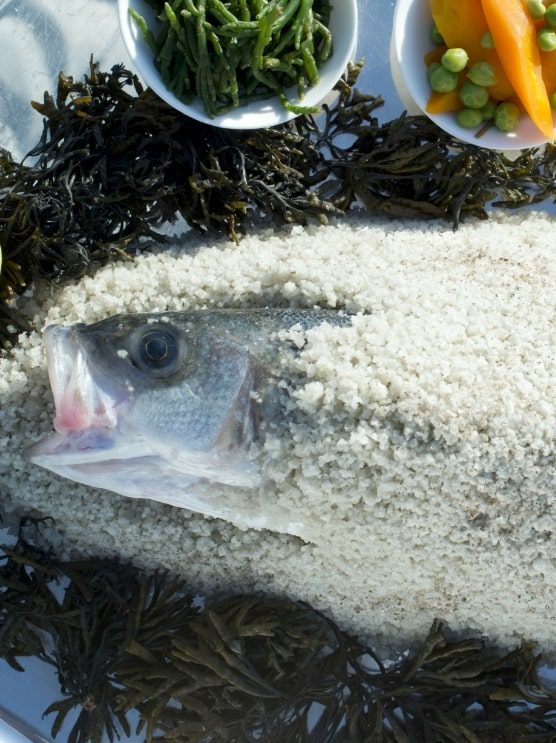 L'Océan will be closed from 6 November 2023 to 9 February 2024 inclusive.
Our restaurant is a true ode to the sea and the richness of its products.
All the best fish directly from local fishermen and our own fish tank in order to offer our customers the freshest possible products. Behind our glass roof, almost with your feet in the water, you will be able to taste the specialities prepared by our team with passion and creativity. 
The location of our bistro L'Océan, the restaurant's little brother, is no match for its illustrious elder brother. Also open to the ocean, it offers a breathtaking view and lives to the rhythm of the tide. Fresh, seasonal products are served with a touch of inventiveness from our kitchen teams. Fish, shellfish and Breton specialities are served alongside each other to delight the palate of young and old.
Treat yourself or a loved one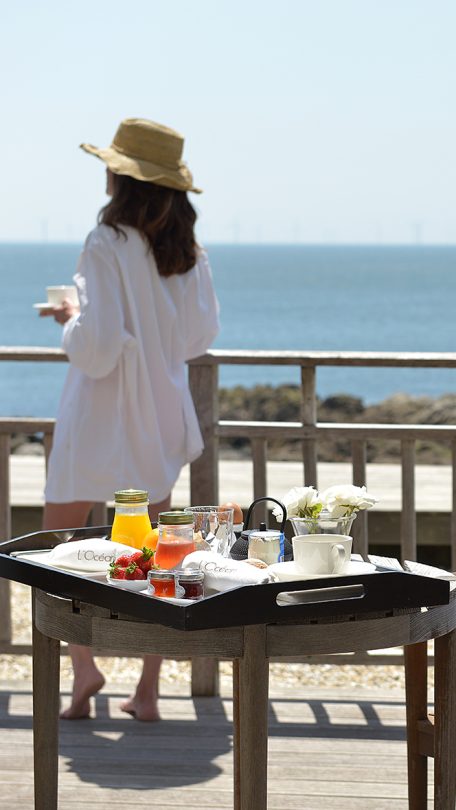 Take advantage of our gift vouchers to please a loved one.
Treat your significant other to a romantic getaway or your parents to a getaway. A perfect opportunity to bring joy and wonder to anyone who comes to stay at our beautiful Ocean Hotel with its breathtaking sea views.
Discover also our favourite boxes.
A stay in the hotel, a gastronomic adventure that smells of the open sea, the discovery of the specificities of the region, our packages satisfy the finest palates and soothe the body and soul. A suspended parenthesis bathed in sea spray.